Welcome to the Governor's Mansion Online Tour
In this section, you will see select pictures and information included in our tour. Please visit us in person for a more in-depth tour!
Welcome to the Governor's Mansion Online Tour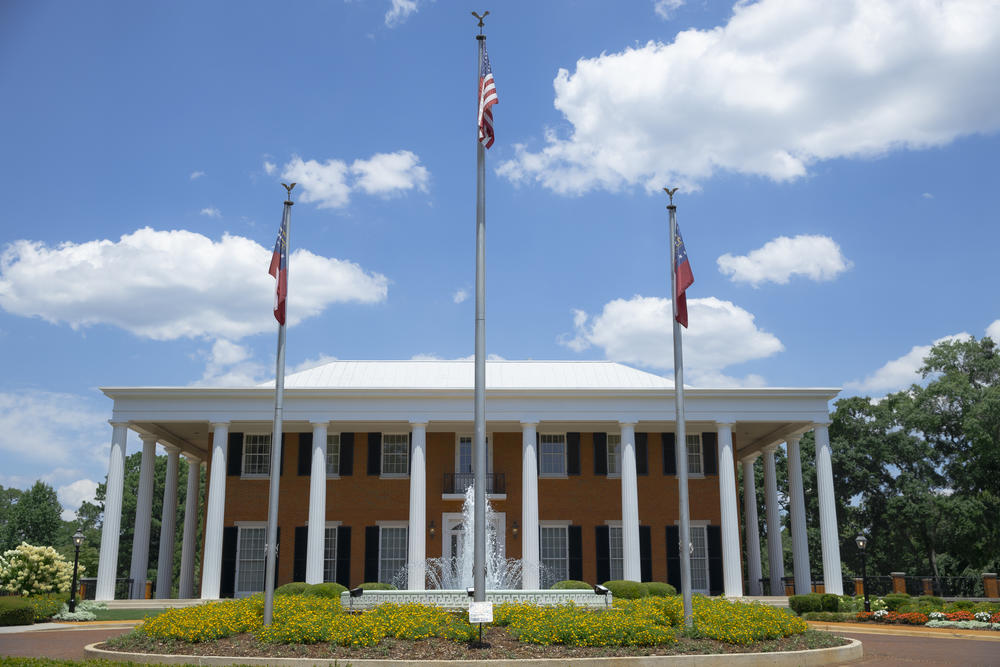 The Georgia Governor's Mansion sits on 18 acres of land, surrounded by family homes and enveloped by luscious greenery, in the heart of Buckhead. The property was once owned by Robert Maddox, a former mayor of Atlanta, who served from 1909 to 1911. In 1964, the state purchased the land from Maddox, known as the Woodhaven Estate. The state then demolished the existing house and constructed the Governor's Mansion in its place. 
Governor Carl Sanders, who served from 1963 to 1967, is responsible for this wonderful Greek Revival home being built in 1967 by architect A. Thomas Bradbury. At the front of the Governor's Mansion stands a beautiful fountain, which is attributed to the accomplished artist, Betty Foy Sanders, wife of Governor Sanders. While the plans for the Governor's Mansion were brought to fruition by Governor Sanders and his wife, the two never lived in the home.
During construction, the Executive Fine Arts Committee was established to raise private funds to acquire furnishings for the Governor's Mansion. These furnishings are considered to be of museum quality and are one of the finest Federal period collections in the United States today. The Federal period spanned from approximately 1789 to 1823 while the United States forged its own national identity. The Governor's Mansion furnishings are a permanent collection and belong to the State of Georgia. 
Governor Lester Maddox was the first to reside in the home when it opened in 1968. His administration was followed by that of Jimmy Carter, George Busbee, Joe Frank Harris, Zell Miller, Roy Barnes, Sonny Perdue, and Nathan Deal. The Kemps are the ninth family to occupy the Governor's Mansion. 
Welcome to the Governor's Mansion Online Tour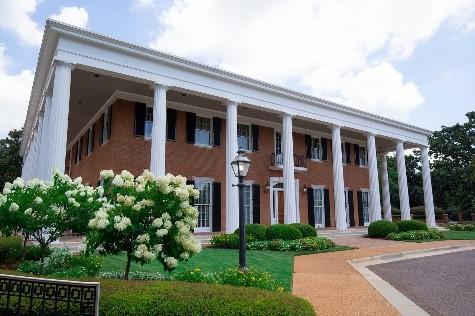 The three-floored Governor's Mansion has 30 rooms and is approximately 24,000 square feet. It has 30 Doric columns lining its porch. Each is sourced from a 24-foot-tall California redwood and has been hollowed out to assist in the roof's water drainage system.