Georgia Governor's Mansion Digital Tours
The Georgia Governor's Mansion, a three-floor, 30-room, Greek Revival style home built in 1967, stands on about 18 acres in northeast Atlanta. It was designed by Georgia architect A. Thomas Bradbury and officially opened on January 1, 1968. 
Through this virtual tour, a guide will share the rich history of the Governor's Mansion and its Federal Period collection of furniture, artwork, and décor. For a more in-depth look, the 3D interactive tour will allow you to explore the rooms in the mansion. To learn more about an item, simply click the hotspots located throughout the tour.
Banner Virtual Tour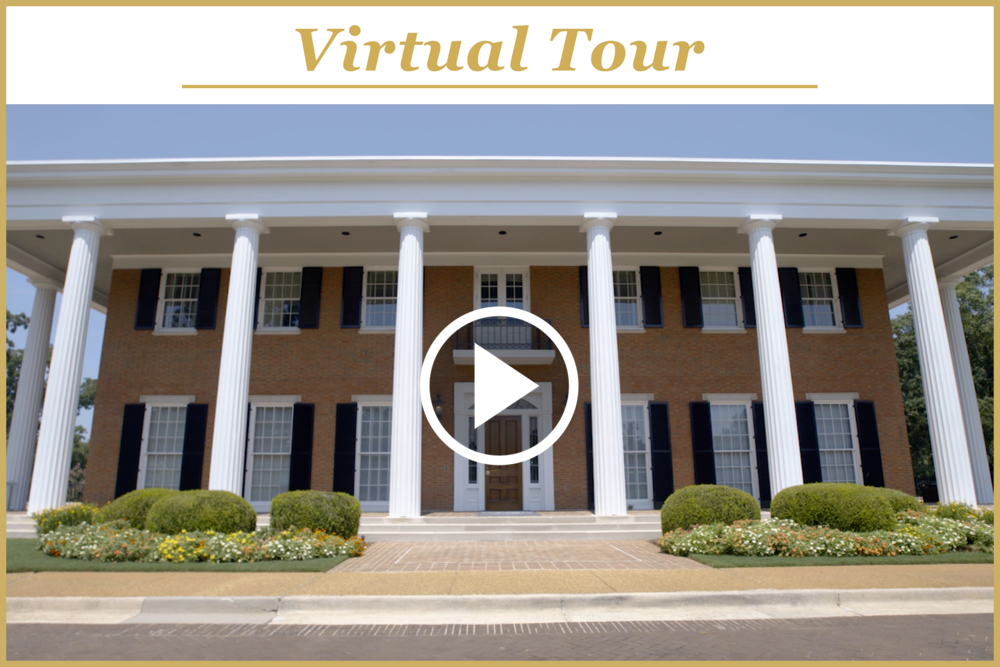 Banner 3D Interactive Tour