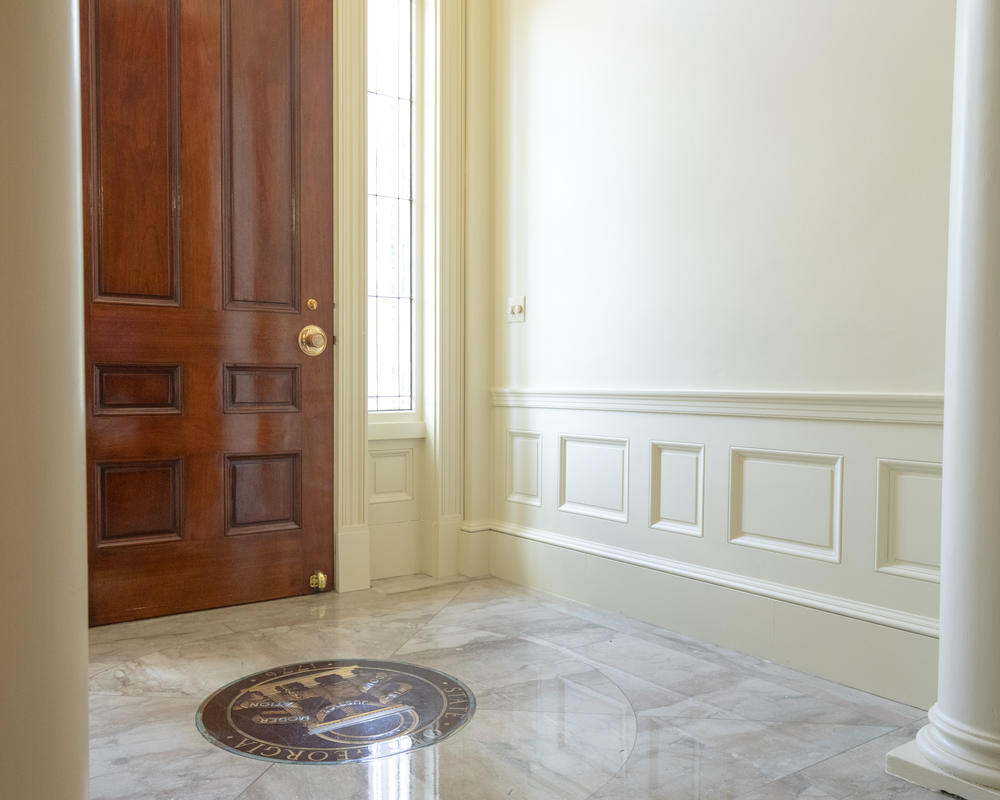 Welcome to the Governor's Mansion, the "People's House" of Georgia. Upon arrival, guests are typically greeted in the Entrance Hall by the smiling faces of the Governor and First Lady. Here, the bronze state seal is featured on the marble floor and on the doorknob.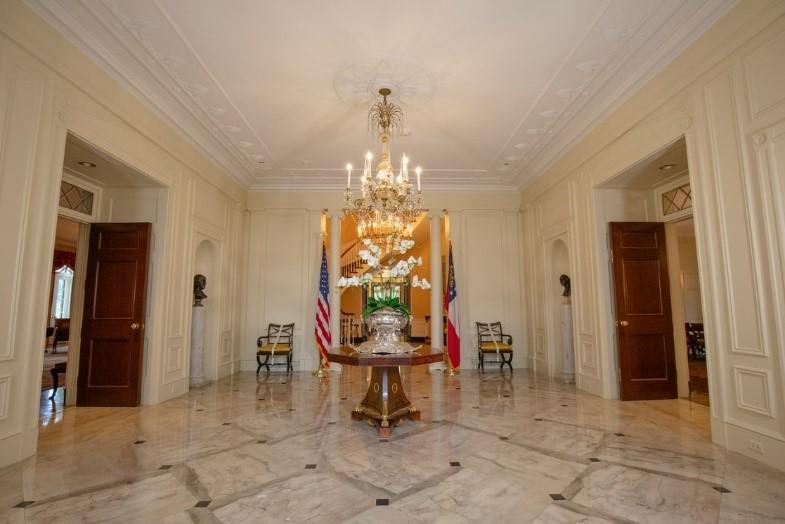 The ornate chandelier hanging above is gilt bronze and was made in England around 1850. Looking across the room, there are two Federal mahogany chairs, which were created approximately between 1810 and 1830. The table in the center of the room is from the English Regency era and is crafted from Carpathian Elm Burl with Rosewood veneer cross bands. This piece is from the beginning of the 19th century.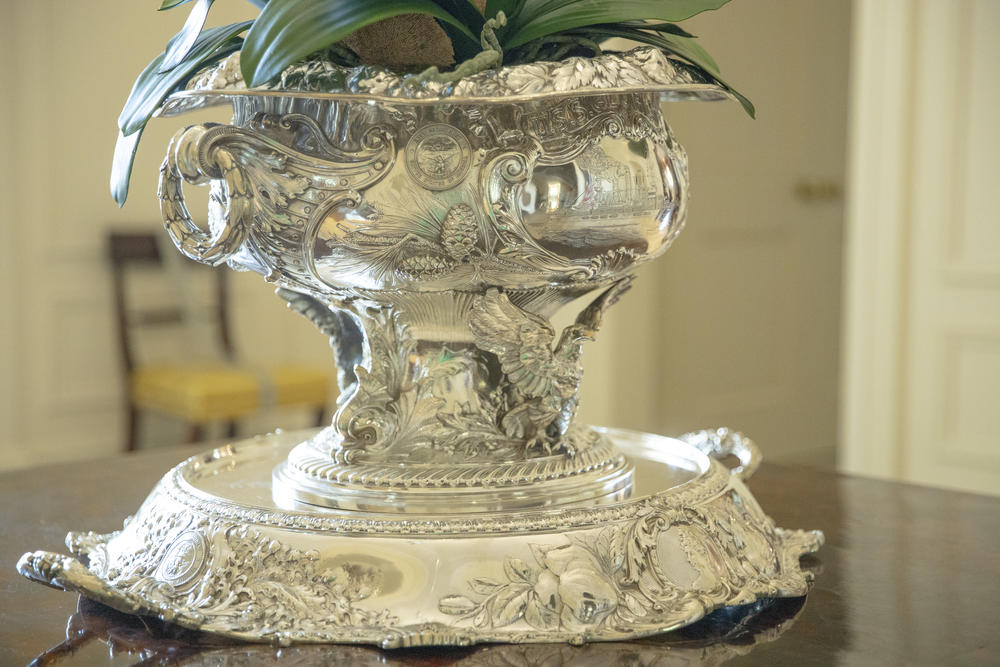 On top of the table is a beautiful Gorham sterling silver punchbowl from the USS Georgia. It was presented by Georgia Governor Joseph Terrell to President Theodore Roosevelt on June 10, 1907. Louise DuBose, a native of Athens, led the fundraising effort to pay for the complete silver service set. Looking closely at the punch bowl, you can see intricate detailing in silver. The beautiful design includes an image of the USS Georgia, the state seal, and a portrait of Louise DuBose. Other pieces of the set are exhibited throughout the Governor's Mansion. 
Two bronze busts are positioned at the back of the room. Both were cast from the original 1778 marble busts by Jean Antoine Houdon, a French neoclassical sculptor, in approximately 1870. The bust on the left is of Benjamin Franklin, who was appointed as the first Postmaster General by the 2nd Continental Congress after the U.S. Post Office was established in 1775. The bust on the right is of George Washington, the first President of the United States, who served from 1789 to 1797. 
Against the back walls of the entrance hall, two identical armchairs from the Regency era sit on either side of the doorway. Furniture from this era was crafted in the early 19th century. However, the two Regency-styled armchairs in this room are reproductions created in the 20th century. 
You can click the button below to continue your tour. The next stop on the Governor's Mansion tour is the Library. The rooms on the first floor are used for official state functions by the Governor and First Lady to greet guests and host meetings, meals, receptions, and other events. The second floor is the private living quarters of the Kemp Family and is not open for tours.