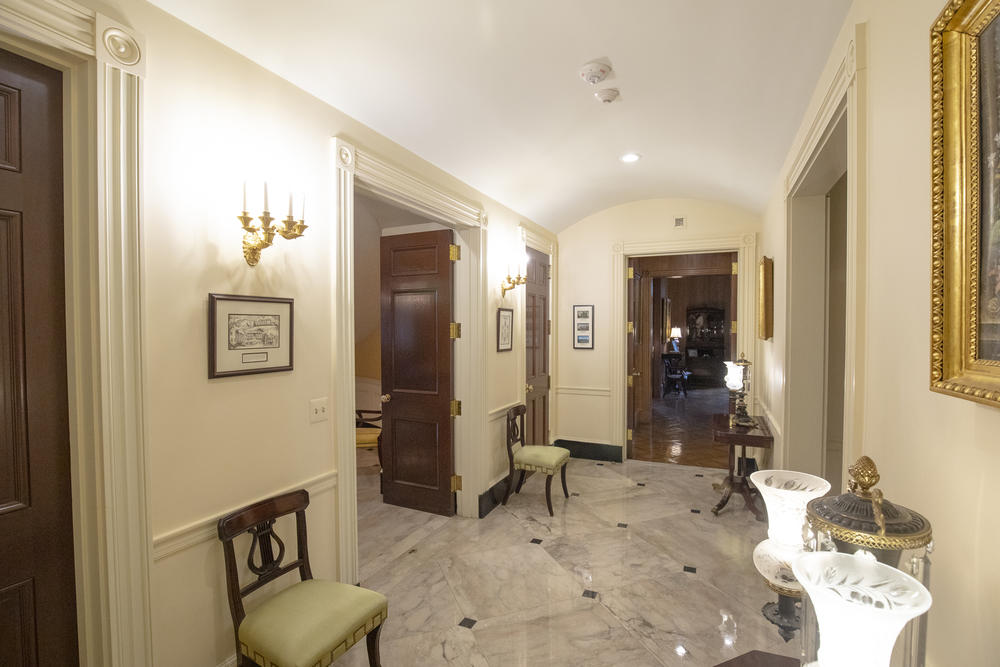 Passing through the Circular Staircase, we enter the Cross Hall.
On the left, there is a pair of lyre back chairs, which are upholstered in Scalamandre Tarragon-Queen Anne fabric. These English chairs were made in 1810.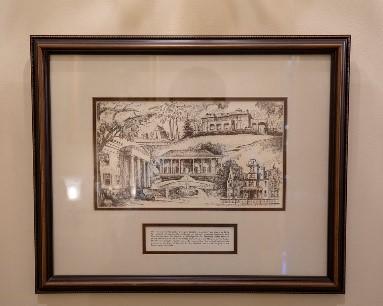 Hanging in the corner to the left, the framed postcards picture the three Atlanta Governor's Mansions. First in 1868, the State Capitol was moved from Milledgeville to Atlanta. At that time, the state purchased the John James residence, located at the corner of present-day Peachtree and Andrew Young Boulevard, for the Governor's residence. Seventeen governors occupied this large Victorian home until it was demolished in 1923.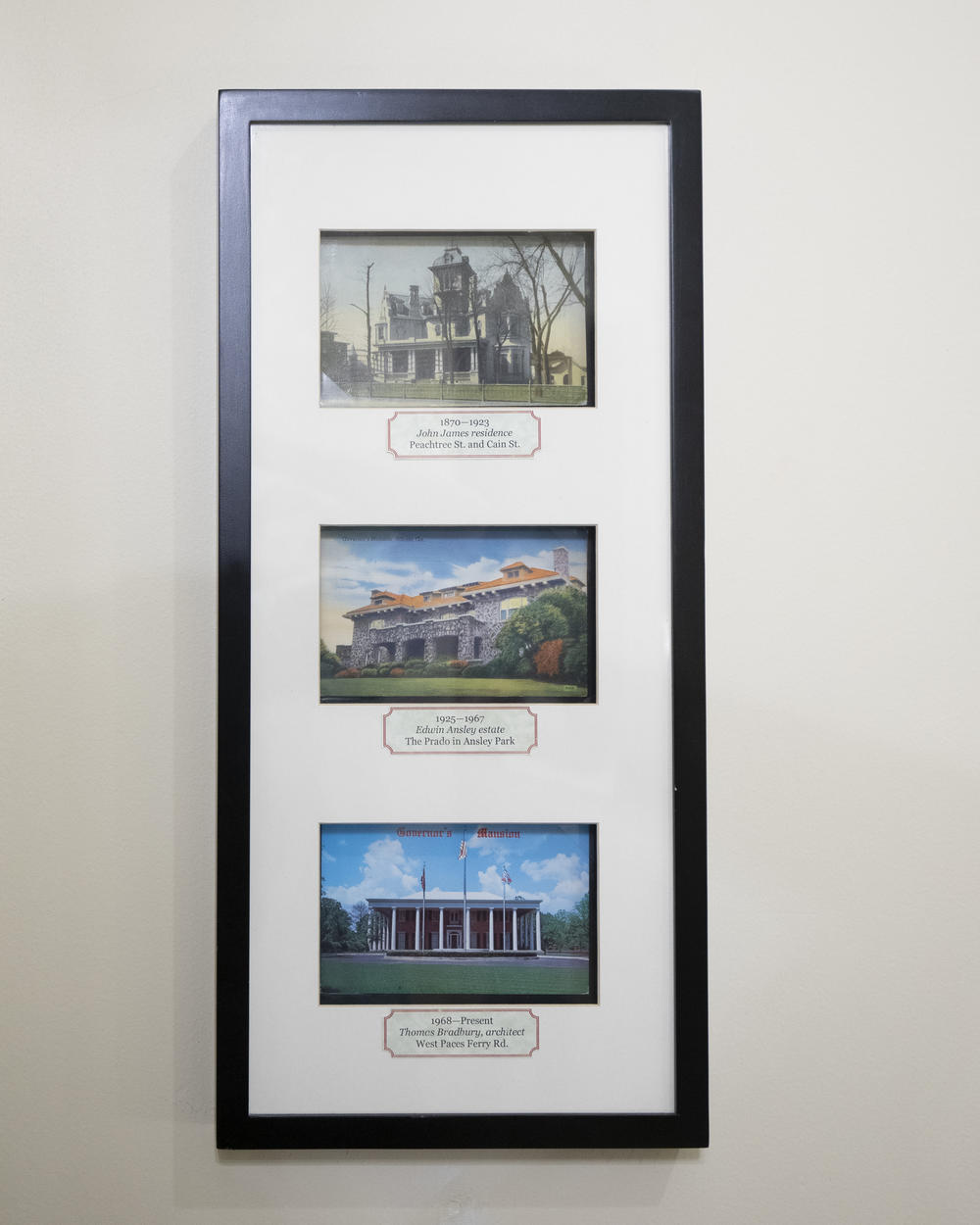 The Westin Peachtree Plaza hotel is now located in its place. Then in 1925, the state acquired the Edwin Ansley estate, a large home made from granite, located at what is now called the Prado in Ansley Park in midtown Atlanta. Before it was vacated and demolished in 1968, the estate housed eleven governors. The final postcard pictures the current Governor's Mansion, presently occupied by the Kemp Family.
Continuing to the right, the pair of 19th century Federal mahogany card tables were made by Henry Connelly, a well-known cabinetmaker during the Federalist period. Atop the tables are a pair of brass, bronze, and gilt bronze Argand lamps, which were made in England in 1825 and originally fueled by oil. On the wall above the tables are a pair of French fruit and still-life paintings from 1824.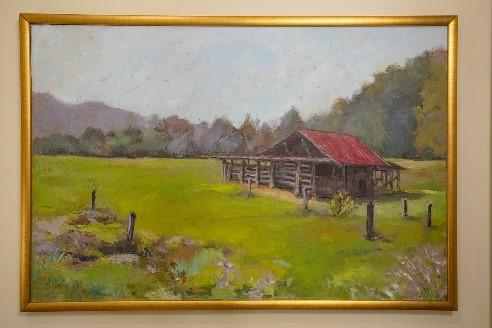 The painting on the wall across the room is "Lindsey's Barn." The artist is Atlanta-native, Blair Mann. The painting is of her daughter, Lindsey's, barn and property, located in Rabun County in northeast Georgia.  The 2019 painting is one of the newest additions in the Governor's Mansion.
Before you enter the family sitting room, there is a blue ink engraving on cotton fabric that depicts the moment on June 28, 1776, when the first draft of the Declaration of Independence was presented to the Second Continental Congress. The central group in the engraving are the committee members who wrote the Declaration of Independence draft:  Thomas Jefferson, John Adams, Roger Sherman, Robert Livingston, and Benjamin Franklin. In the engraving, they are shown placing the document before John Hancock, the president of the Continental Congress. This is a copy of the original painting by John Trumbell, known for his American Revolutionary War paintings. The original painting, created in 1800, is displayed in the U.S. Capitol building. Georgia had three signers of the Declaration of Independence: George Walton, Lyman Hall, and Button Gwinnett. However, only George Walton is pictured.
Across from the blue ink engraving is a banjo clock. It was made by American clockmaker, Samuel Whiting, and was crafted in 1820.
Click the link below to continue to the Family Sitting Room.