Circular Staircase Hallway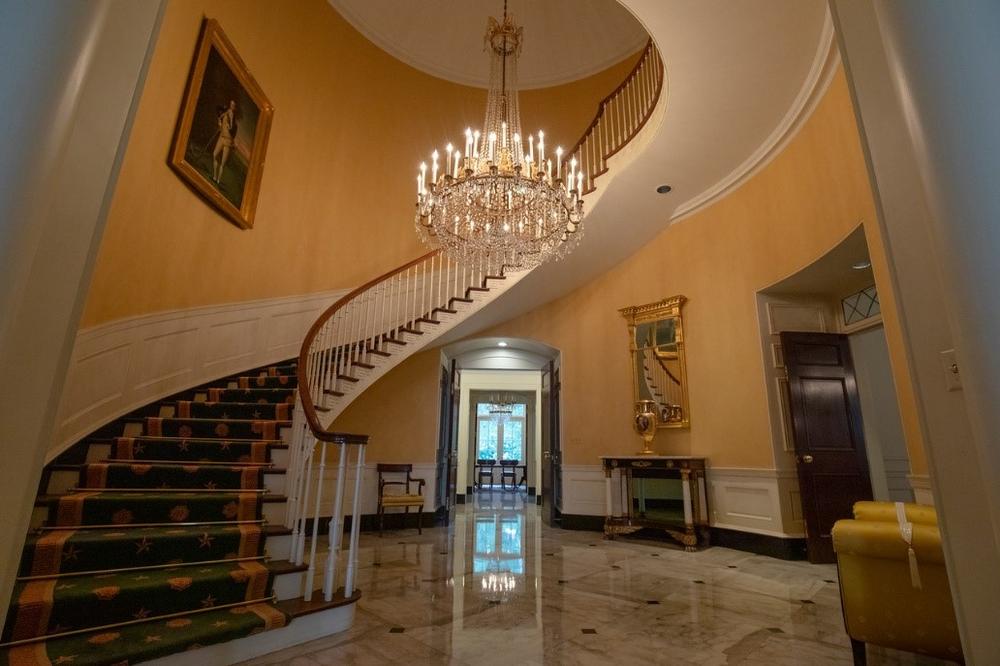 Heading to the center of the mansion, we enter the Circular Staircase Hallway.
The staircase carpet was made in Georgia and was specifically purposed for the Governor's Mansion.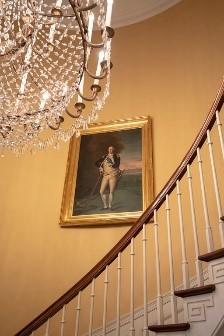 On the wall, there is a portrait of George Washington. In 1776, John Hancock, the president of the Continental Congress, commissioned Charles Peale to paint George Washington'sportrait.
In 1778, Hancock commissioned Samuel King to paint this copy of Peale's original portrait of Washington. Hancock then presented King's copy to French Admiral Comte D'Estaing, whose fleet was docked in the Boston Harbor for repairs during the Revolutionary War.
Below the Circular Staircase, there is a Federal mahogany chair that was made sometime between 1810 and 1830.
Across the doorway, we see an 1815 mahogany pier table, also known as a petticoat table, which is attributed to Charles Lannuier, a French-born cabinet maker who came to America in 1803. On top of the table is a large vase with a portrait of Benjamin Franklin painted on it. Franklin was the American commissioner to France from 1778 to 1785 and was instrumental in gaining French support during the Revolutionary War. This Parisian porcelain vase with 24-carat gold gilt is one of the rarest pieces at the Governor's Mansion and was made circa 1810. It features a hand-painted medallion which was first painted in Franklin's life portrait by Carle Van Loo.
Above the vase is a French empire mirror. It was made during the rule of Napoleon sometime between 1800 and 1810.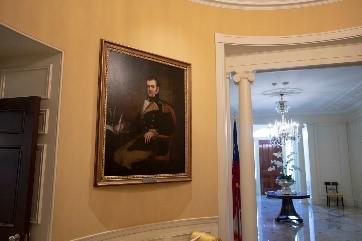 Hanging on the wall to the right is a portrait of Hugh McCall. McCall is one of Georgia's earliest historians. He wrote the first official history book of Georgia, "The History of Georgia."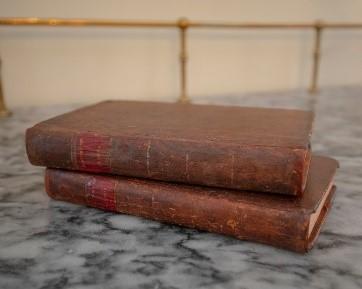 The first volume was written in 1811 and the second in 1816. His books were donated to the state by the Daughters of the American Revolution and are part of the collection of books found in the Governor's Mansion Library. To discover more treasures from the Library, visit here.
The chandelier was created from the combination of a 20th century American chandelier and a 19th century Italian chandelier. Both previously hung in Atlanta's Progressive Club. When the building was destroyed by fire, sufficient pieces left from both were used to craft this chandelier. There is a crank in the attic to lower the chandelier for cleaning.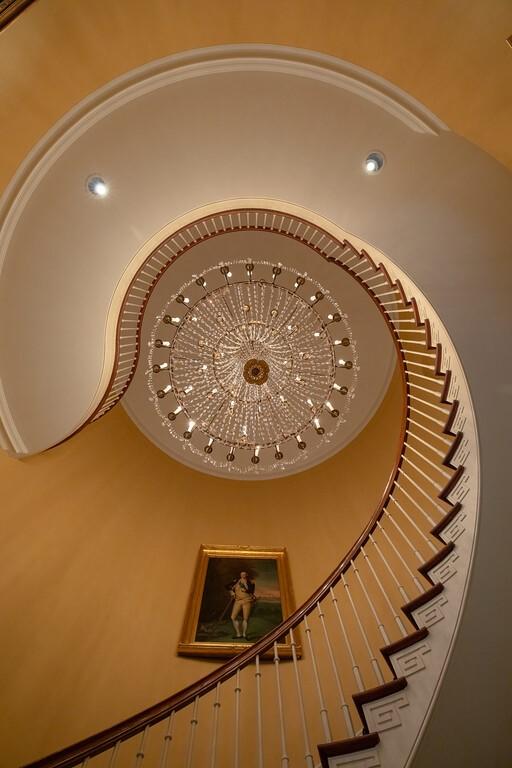 Click the button below to continue to the Cross Hall.